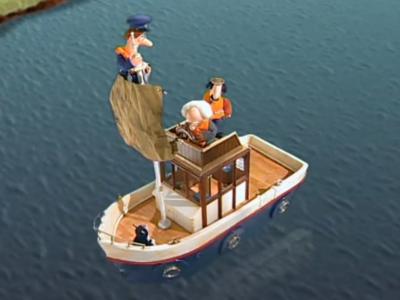 The SDS Boat was previously a boat for hiring and using on the River. In Season 8, it became the property of the Special Delivery Service. It is moored in the harbour at Pencaster Bay.
Pat once had to use the SDS Boat to rescue a special delivery from floating out to sea.
The hull of the boat is blue, with a white strip around the top and a red strip separating the two. It has three port holes on either side.
The helm is located on an open terrace above the cabin on deck.
Ad blocker interference detected!
Wikia is a free-to-use site that makes money from advertising. We have a modified experience for viewers using ad blockers

Wikia is not accessible if you've made further modifications. Remove the custom ad blocker rule(s) and the page will load as expected.