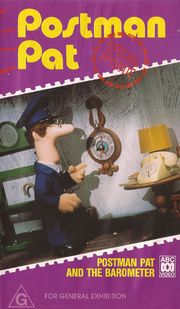 Postman Pat And The Barometer is an ABC For Kids VHS. The 1996 release contained the series one episode, Pat Goes Sledging.
Release Date
Edit
Australian VHS Release: June 10, 1996 (17788)
As stated on the back cover of the 1996 release, Pat Goes Sledging was previously released on the ABC Video Postman Pat Takes A Message.